Restaurants offer a variety of menu items which have different sizes, ingredients, packaging, and demand. In addition, made-to-order restaurants go one step further and may have different renditions of the same menu items based on how a customer orders them. Take for example, Chipotle, for the same price, steak tacos could be "crispy" or "soft", may have white, brown, or no rice, may or may not contain one of three types of salsa, could have cheese or sour cream or neither, and may or may not have lettuce, black or pinto beans, or other vegetables. Combinations for that one menu item are virtually endless!
Profit margins in the restaurant industry are small, and operating costs are high. Good product costing is essential for survival in the business. This project option will allow you to apply your knowledge of product costing to the restaurant industry.
Select a nationally recognized fast casual restaurant chain that offers made-to-order menu items, except a restaurant primarily engaged in making pizza. Some examples would be Chipotle Mexican Grill, Five Guys, Noodles & Co., Panera Bread, and Dunkin Donuts.

For the restaurant chain you have selected, you will need to research and locate company information, menus, and financial information to assist you with the requirements of this project.
Not every chain will have the same financial information available, so it may be necessary to generate your own "fictitious" data in order to complete the required tasks. If you do need to create data, be clearin your computations which data is taken from publicly available information (provide the sources) and which data has been generated by you.

Choose 3 menu items from the menu of the restaurant. Familiarize yourself with the products including the ingredients, processing method, general selling price in your area, packaging requirements, and accessories (straw, sweetener, fork/knife, condiments, etc.). In Module 3, you will be submitting this information as part of your Portfolio Project milestone.
From the cost information you were able to find or generated on your own, provide responses in Microsoft Excel to the following questions. Reference your calculations to show tracing where numbers come from. (For assistance with Microsoft Excel, please refer to Lynda.com for tutorials.)

Compute the cost of each product under the simple/traditional costing method. For period costs, use direct labor hours.
Compute the net operating profit margin of each product using the simple/traditional costing method.
Compute the total overhead and period cost allocation under activity-based costing (ABC) assumptions for each product.
Compute the per unit ABC cost of each product.
Compute the net profit margin of each product using the ABC costing method.
Compare the net profit margin of the products under the simple/traditional cost assignment and the ABC assignment for each product. Evaluate the difference.

In a Microsoft Word document, write an accompanying memo explaining to the CEO what the costing methods are, the differences between the methods, and which method seems to make sense in this scenario. Also include the pros and cons of the method you are recommending, and why you feel the pros outweigh the cons.
Your paper should meet the following requirements:
Save your time - order a paper!
Get your paper written from scratch within the tight deadline. Our service is a reliable solution to all your troubles. Place an order on any task and we will take care of it. You won't have to worry about the quality and deadlines
Order Paper Now
Minimally 7-10 pages in length (not including the title page and the reference page).
Assignment should follow APA guidelines with respect to use of subheadings, 1" margins, and double spacing.
References should include your textbook plus 2 additional credible academic references. All sources used, including your textbook must be referenced; paraphrased and quoted material must have accompanying citations and cited per APA guidelines.
"Looking for a Similar Assignment? Order now and Get 10% Discount! Use Code "Newclient"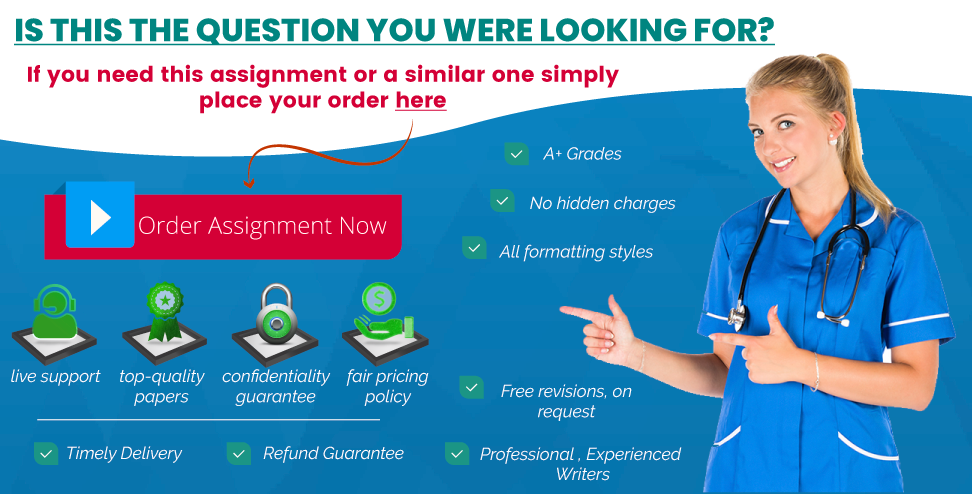 https://fivestarsessay.com/wp-content/uploads/2021/12/plogo2-300x60.png
0
0
Peter
https://fivestarsessay.com/wp-content/uploads/2021/12/plogo2-300x60.png
Peter
2021-04-09 11:55:02
2021-04-09 11:55:02
Comprehensive Project Costing